Swing, swoop, scream towards the horizon
Feel a rush like no other on the Sentosa Giant Swing! Fly through the air above the beautiful Sentosa beach at up to 120km/h by yourself or in a group of 3.

Up to 3 people on Giant Swing

Reaches speeds of up to 120kmph

Please see T&C's
Global Skypark Membership - 20% off worldwide

(Package available for purchase)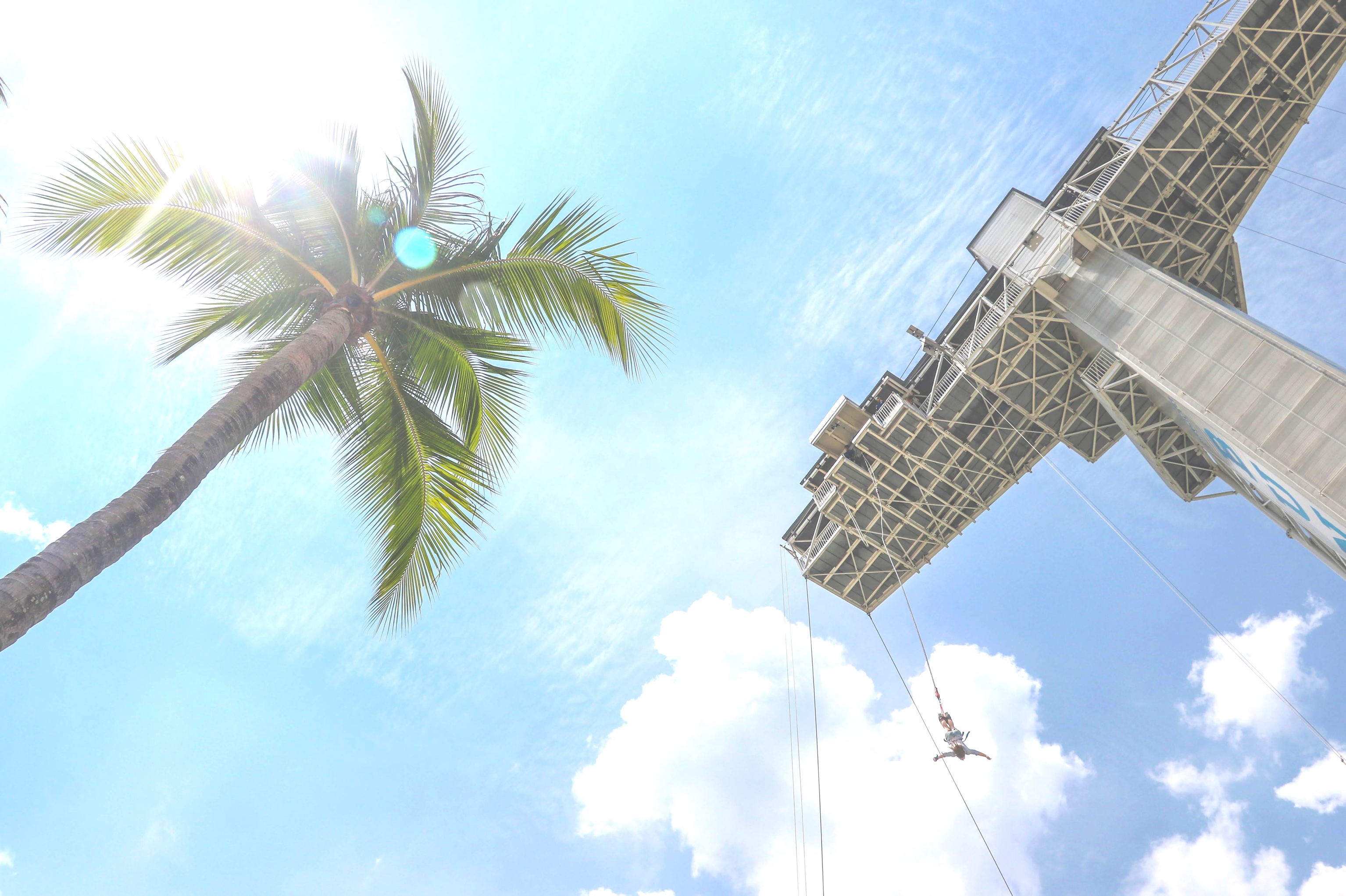 Perfect Safety Record
We take safety extremely seriously.
Learn about our safety equipment and processes.
Learn more
You must make a booking before coming on-site so we can ensure the time and date is available
You must sign and complete the activity waiver form during registration
Parental or Legal Guardian authorization is necessary for children under 18 years old.
The Parent or Legal Guardian must sign the waiver form on behalf of the minor
Must not be intoxicated or under the influence of drugs and/or alcohol
You must be free from contagious diseases
Must not have any physical or mental disabilities that may jeopardize the safety of the participant
For safety reasons we only use camera equipment certified and safely checked by our crew
All participants must be able to fit in our harnesses and helmets
No age restrictions. Minimum height of 120cm
MUST fit safely into our child size harness, minimum child weight 30kg
Minimum Solo Swing (Adult) 60kg
Maximum per Adult weight 150kg
Maximum Combined weight 300kg
Good in Dry & Light rain conditions
Operational stoppage will be during: high winds, lightning storms, airborne pollution >300 psi
Activity time can be affected by several factors including weather, maintenance or safety protocols
Can accommodate for most medical conditions, please check in with us.
Please inform us if you have any of the following medical conditions:
High Blood Pressure
Heart Conditions
Diabetes
Pregnancy
Epilepsy
Previous Dislocations
Neurological Conditions
Recent Sprains
Fragile Skin
Asthma
Visual or Hearing Impairments
Recent Surgical Procedures
Prosthetics
Physical Impairments
Previous Spinal Injuries or Surgeries
Contact Lenses
Any Other Medical Conditions