FUN FOR ALL!
Be filled with adrenaline when you rise up to the famous Sentosa Skybridge! A towering 47 meters high and 40 meters long, the bridge lets you peer at Sentosa from above. Dare to stand over the transparent floor sections without shaking. Lean over the Glass Cube, a portion of the bridge that juts out the side of the structure. After walking through the Skybridge, test your courage when you participate in the famous Skybridge Bungy Jump and Skybridge Swing. Have the thrill of a lifetime in complete safety when you visit the Sentosa Skybridge!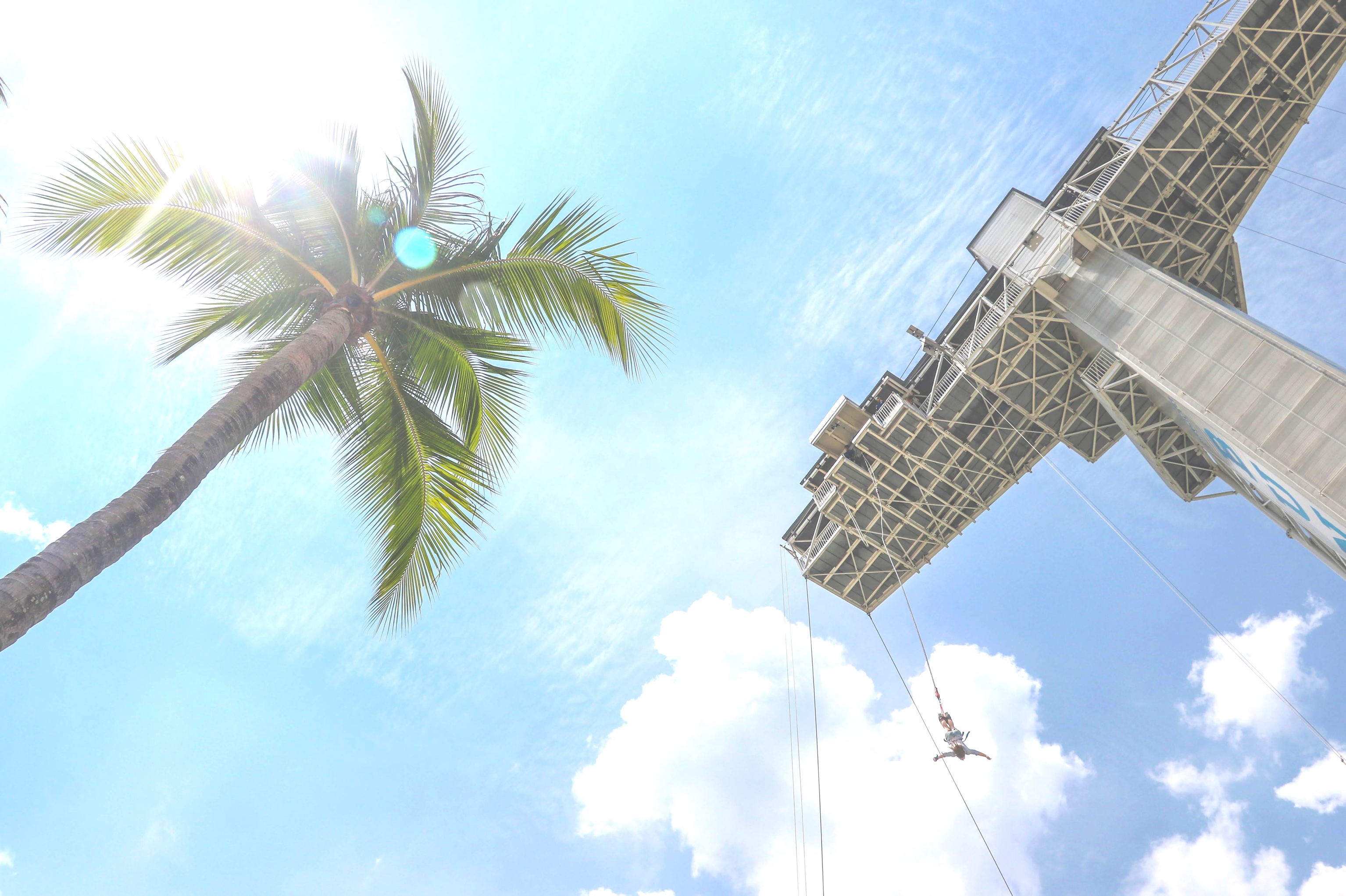 Perfect Safety Record
We take safety extremely seriously.
Learn about our safety equipment and processes.
Learn more